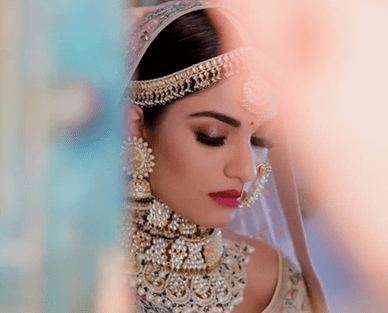 Weddings are a big affair in India, and brides leave no stone unturned to look their best on their special day. Bridal beauty trends have evolved over the years, and today's brides are experimenting with different makeup styles, hairstyles, and accessories to stand out from the crowd. In this blog post, we will explore some of the latest bridal beauty trends in India.
Natural Makeup Look
The natural makeup look has been a popular trend for the last few years, and it continues to be a favorite among brides. This look focuses on enhancing the natural features of the bride and making her look fresh and radiant. The makeup is kept light and subtle, with a focus on the eyes or the lips. Nude shades, pastel colors, and earthy tones are used to create a flawless look.
Bold and Dramatic Makeup
For brides who want to make a statement, bold and dramatic makeup is the way to go. This look features bold and bright colors, dramatic eye makeup, and bold lips. This trend is especially popular among South Indian brides who prefer a more dramatic look.
Hair Accessories
Hair accessories are a big trend in bridal beauty this year. Brides are using different types of hair accessories to complement their hairstyles, including hairpins, headbands, tiaras, and flowers. These accessories add a touch of elegance and glamour to the bride's overall look.
Braided Hairstyles
Braided hairstyles are a timeless trend in bridal beauty, and they continue to be popular this year. From fishtail braids to French braids, there are many styles to choose from. Braids are versatile and can be styled in different ways to suit the bride's preference and personality.
Glittery and Shimmery Eye Makeup
Glittery and shimmery eye makeup is another trend that has gained popularity in recent years. This trend involves using glitter and shimmer to create a sparkly and glamorous look. Gold, silver, and copper are popular colors used in this trend.
Statement Lips
Statement lips are another trend that has been around for a while and continues to be popular this year. This trend involves using bold and bright colors, such as reds, pinks, and corals, to create a dramatic effect. Matte and glossy finishes are both popular choices.
In conclusion, the bridal beauty trends in India are a perfect blend of traditional and modern styles. Brides are experimenting with different makeup styles, hairstyles, and accessories to create a unique look that reflects their personality and style. Whether it is a natural makeup look or a bold and dramatic look, there is a trend to suit every bride's preference.