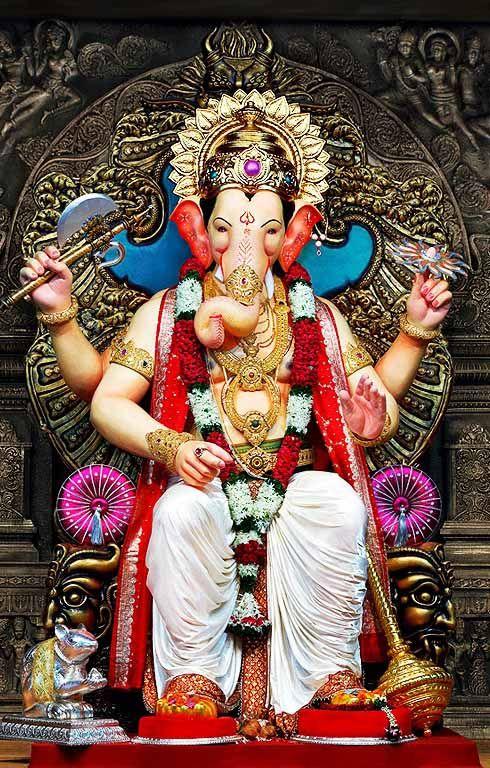 Ganesh Chaturthi 2021 is coming up and you know what that means, right? It's time to start planning for your festival makeup! And while the idea of putting on a full face of makeup might sound like a lot of work, it doesn't have to be. Here are some easy ways to get glowing skin for the upcoming festivals:
Image Credit- https://images.unsplash.com/photo-1567591414240-e9c1e59f3e06?ixid=MnwxMjA3fDB8MHxzZWFyY2h8MXx8Z2FucGF0aXxlbnwwfHwwfHw%3D&ixlib=rb-1.2.1&w=1000&q=80
At home facials
If you're busy preparing for the festival and don't have time to go get a spa facial, here's how not to miss out on getting one at home. First wash your face with warm water then apply some exfoliator onto it before scrubbing gently using circular motions. Next dry off your skin and massage in moisturizer or any cream of choice all over while being sure to focus around eyes & lips as well which are commonly drier than other areas. Finally open pores by steaming them up so that they can properly absorb moisture from creams/moisturizers applied afterwards! The final step is to apply a rose toner onto the face. Rose water will help shut open pores and leave you with that gorgeous festival glow! You can also try the premium range of Indrani Cosmetics for instant results on festive occasions.
Face Masks
There are many home remedies for getting a fresh glow. A besan face pack is perfect to get that desired look. All you need is two teaspoons of besan with a pinch of turmeric, one tablespoon of yoghurt and milk if needed. Apply it to your skin and let dry before either rinsing off or scrubbing the mask away depending on how thick it was when applied to your skin . This will be an effective way to give yourself glowing looking radiant healthy looking skin in no time at all! You can buy all the essentials for a facial at Rajasthan Beauty Products in Pune!
Sleep
The biggest part of the preparation work for a festival is staying on top of all your responsibilities. But amidst the preparations, it's important to get enough sleep and have time off from our everyday tasks. If you're exhausted, not only will your skin look dull but tired as well. Make sure that you give yourself adequate rest so that when day comes around again, your skin glows!
Ice-Dunk
Hollywood celebrities use this easy hack to get glowing skin before red carpet events. All you have to do is fill a bowl with ice, pour water into it and leave for a few seconds until cold. After that, dunk your clean face in the bowl of ice-cold water for just three minutes and voila! You will instantly see brighter looking skin on your face without even spending any extra time or money at spas: This quick DIY trick improves blood circulation while reducing puffiness under the eyes making them appear bright white because dark circles disappear through vasoconstriction (small constricting) which happens when things become too warm as they are pulled away from arms by suddenly being submerged in extremely cold waters like oceans during winter months .
Fresh Fruits
Many of us have fruits lying around in our kitchen. Instead of using them for snacking, let's make a face mask! Take 1 inch piece each banana, apple, peach and strawberry (or add any other fruit). Mash the mixture with a fork or mix it in a blender to create a smooth paste without lumps. Apply this on your skin for 15 minutes then rinse off with normal water. This will hydrate your skin and reduce fine lines as well as scars and blemishes while removing dirt from pores at the same time because these elements are anti-inflammatory .