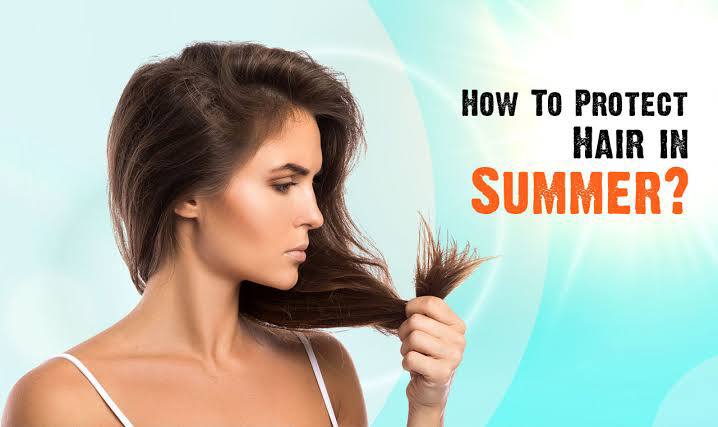 Use these natural, chemical-free solutions to keep your hair happy and healthy all summer long.
In the summer, natural hair reigns supreme! This is the season to ditch the flawless, sleek hairdos in favour of a more relaxed, natural style. Learn how to keep your hair safe from the sun, heat, and humidity without making it a constant battle.
When you're out in the sun, cover your head with a scarf or cap. This not only provides additional UV protection, but it also aids in the retention of moisture in your scalp. Wind damage is reduced by wearing a hat, especially if your hair is prone to tangling, and color-treated hair is protected.
A sloppy braid is great for keeping your hair under control while also limiting sun exposure. Tight hairstyles can cause damage since they pull and rip hair, especially if it's dry from the summer heat.
Washing your hair frequently drains it of its natural oils, which stimulates further oil production and makes you feel compelled to wash it even more. After a day at the beach or pool, try rinsing in the shower to check if any additional oil is washed away. To go a little longer between washes, use a homemade or natural dry shampoo, such as cornstarch, instead of conventional shampoo. Another quick treatment is to dab a cotton ball soaked in witch hazel on the affected area.
Avoid blow-drying your hair as much as possible. In the summer, it is already exposed to a lot of heat on a regular basis, and it will probably air-dry rapidly anyhow, so skip the blow dryer and go natural if you can. Flat-irons should also be avoided because they will cause more harm to already dry hair. Plus, a smooth hairdo merely draws attention to the frizz.
Combine water, aloe vera juice, and avocado oil in a blender. Keep it on hand to spritz whenever you need a little moisture or control. Argan oil combined with water is another fantastic alternative.
Hope it helps!