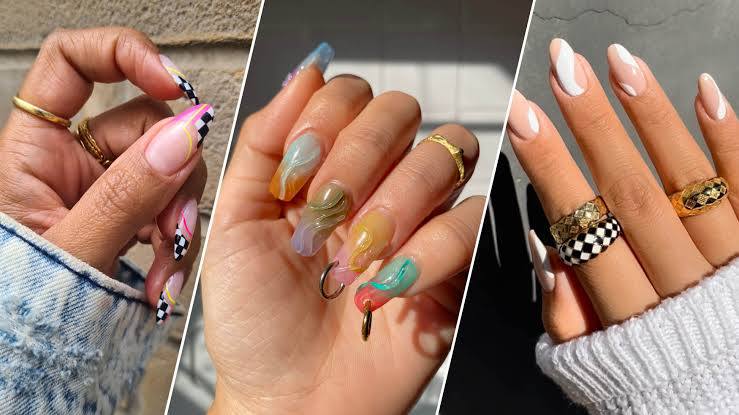 Nail polish is a must-have item in any beauty bag. A touch of colour on your nails makes any manicure complete. And it's no wonder that the weather influences the nail paint hues we choose. In the summer, more brilliant colours are used, and in the winter, more subdued hues are used.
Take a look at what we've selected for you if you want to get your hands on the prettiest summer nail colours.
Lavender
If you can't get enough of pastel colours, try a pastel lavender nail polish. This colour is ideal for the summer months and will allow you to express yourself in a stylish and fashionable manner.
Green
Although not everyone can pull off green nails, if you take a chance, you might just be able to pull it off! This summer, olive nail polishes are incredibly fashionable, and we've already seen a lot of celebs wearing them. Look for an olive shade if you want a summer-worthy nail paint that is unique, bold, and very fashionable. You'll be pleasantly amazed at how well it transforms your nails.
Nude nails are elegant and go well with a variety of clothes. Choose a trendy nude nail paint with a matte finish if you don't want to go overboard with colours this summer. This is, without a doubt, one of the best nail polishes for rocking the summer season like never before!
Sparkly nail paint has always been popular, but interest in these glamorous colours has waned in recent years. However, sparkles are making a big comeback this year, and there are plenty of sparkly manicure paints to choose from. While several colours are attractive, black is the most popular right now. Black nail polish is perfect for summer since it lets you maintain a modest look while adding a pop of colour.
Blue
If you really can't get enough of colours, even in the dead of summer, go for a gorgeous midnight blue nail polish. Midnight blue is one of the best summer nail colours because it adds a pop of colour while still maintaining the summer mood. Look for a glossy finish paint to boost the glam element while also making your nails look really fashionable.
Hope this helps!