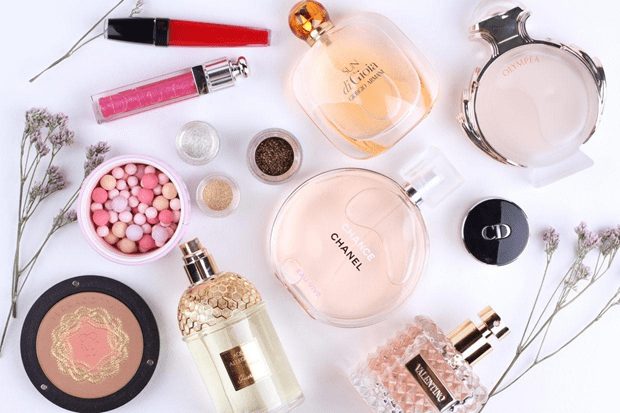 India is the birthplace of Ayurveda, a practice that has been in existence since 5000 BC. It is also a country where opening the kitchen cabinet to look for a quick fix to any skin or hair problem is a common practice. These rich traditions have given rise to many homegrown natural cosmetic brands, alongside those inspired by a more Western ethos. Here's our list of up and coming beauty brands from India that you need to know about:
Image Credits: https:3//jingdaily.com/wp-content/uploads/2017/12/shutterstock_433621147-1240×827.jpg
Kama Ayurveda
Image Credits:
Kama Ayurveda was founded in 2002 and has gone on to become one of the most recognizable Ayurvedic beauty brands in India. Each of their products has been inspired by time-tested Ayurvedic ingredients and contains 100% natural products. The many beauty awards that have been showered upon Kama Ayurveda are testament to their excellence.
Biotique
Image Credits:
Not only are the ingredients in Biotique products fully organic and preservative-free, but even their packaging also is eco-friendly and can be recycled. Biotique employs a process called cold extraction whereby all the active ingredients of the original plants are preserved in the products so that when applied to the body, it can reap wholesome benefits. The Cucumber Pore Tightening Toner, Dandelion Ageless Lightening Serum, and Mountain Ebony Vitalising Serum for Falling Hair are their hero products.
Elle 18
Image Credits: https://www.instagram.com/p/BUjbuzkhn-X/
Elle 18 is an affordable cosmetics brand targeted towards a younger crowd. Their make-up range usually consists of bright colors and they also employ attractive packaging. Elle 18's stand-out products are the Colour Pop Lipstick range which is not only vibrant but also uses nourishing ingredients like cocoa butter and jojoba oil for keeping the lips moisturized. Their Pops Nail Polish comes in equally vivid shades and is packaged in handy bottles which are easy to carry around.
Gulnare Skincare
Image Credits: https://www.instagram.com/p/CAKWAkegXpd/?utm_source=ig_web_copy_link
Gulnare Skincare is one of the newest cosmetics brands in India. All their products are chemical-free and 100% natural. The founders have named the brand after their maternal grandmother because most of the products have been inspired by the latter's beauty rituals. Their magic concoctions are a result of many experimentations at home with natural ingredients. Even though they've only just started out, Gulnare Skincare products, like the Coffee Caramel Body Scrub, have been steadily garnering a band of trusted customers.
House Of Makeup
Image Credits: https://www.instagram.com/p/CRL22NfDEL0/?utm_source=ig_web_copy_link
House Of Makeup is a Mumbai-based brand. Specializing in color makeup like nail paints and lipsticks, they have so far been sticking to this category and churning out superbly pigmented products with gorgeous mattes in both the nail paint and lipstick categories.
Candy mints, bright pinks, sugared peach–that's the general vibe of their girly and fun nail paint shade range.
They are a bit expensive when compared to drugstore nail polish, but given that their products are cruelty-free, paraben-free, sulfate-free, vegan, and available in lovely shades, it's worth it.
OoLaLa
Image Credits: https://www.instagram.com/p/CP9RzNCJntG/?utm_source=ig_web_copy_link
A hip new brand that is the place to go to if you want colorful eyeshadows, this Mumbai-based brand has cool colors, funky packaging, and reasonable prices. India's answer to Sugarpill, OoLaLa makes customizable eyeshadow palettes with a host of electric brights and neons you won't get elsewhere. They also make blushes for Indian skin tones, but we love the intensity of the eyeshadows. This is often something women of color struggle with because a lot of light-colored shadows aren't pigmented enough to show up on our lids.