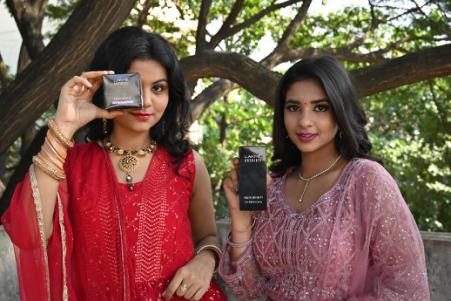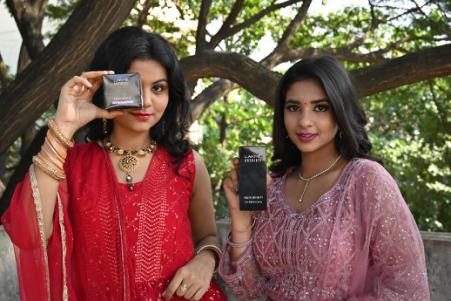 Navratri, a vibrant and widely celebrated festival in India, is a time to embrace the divine feminine energy and dance with abandon to the rhythmic beats of Garba. What makes this festival even more special is the opportunity to dress up in exquisite traditional attire. If you're wondering what to wear for Navratri, worry not. In this comprehensive guide, we'll explore various Navratri outfit ideas for women and delve into the art of styling them to perfection.
Popular Navratri Outfit Ideas for Women
Chaniya Choli and Ghagra Choli:
Chaniya Choli: This traditional Gujarati ensemble is a quintessential choice for Navratri. It comprises a long, flowing skirt (chaniya) and a cropped blouse (choli). The magic lies in the vibrant colours, intricate embroidery, and mirror work that adorn these outfits. Chaniya Cholis come in a myriad of designs, allowing you to pick one that aligns perfectly with your personal style.
Ghagra Choli: While similar to Chaniya Choli, Ghagra Cholis tend to feature a fuller and more flared skirt. This creates a more dramatic and twirl-worthy look. Like Chaniya Cholis, they are available in an array of colours and designs, making it easy to find one that resonates with your taste.
The saree, a timeless and versatile Indian attire, is an impeccable choice for Navratri. Sarees come in an endless variety of fabrics, colours, and patterns, enabling you to find the perfect one for the occasion. The beauty of the saree lies in its draping style, which can be customized to reflect your unique flair. You can opt for traditional draping styles or experiment with modern twists to create a look that's entirely your own.
For those who prefer a more contemporary approach, a long skirt paired with a kurta is an excellent choice. This fusion ensemble offers the best of both worlds: comfort and style. The long, flowing skirt allows for easy movement, making it ideal for hours of dancing. Paired with a stylish kurta, this look exudes modern elegance while preserving the essence of tradition.
Lehengas are synonymous with grandeur and opulence, making them a top choice for Navratri. These heavy, embroidered skirts are traditionally paired with a choli (blouse) and a dupatta (scarf). The allure of lehengas lies in their intricate detailing, from zardosi work to gota patti embroidery. They are designed to be glamorous and festive, perfect for making a statement on the Garba dance floor.
How to Style Your Navratri Outfit
Once you've chosen your Navratri outfit, it's time to dive into the art of styling. Here are some tips to ensure you look your best:
Accessories:
Statement Jewelry: Elevate your Navratri outfit with statement pieces like necklaces, earrings, and bangles. These accessories can add a touch of grandeur and glamour. Jhumkas, traditional earrings with intricate designs, are a popular choice for this occasion. You can also explore kadas (bangles) and a maang tikka (forehead ornament) to complete your look.
Bindis: Don't forget the bindi, a small decorative sticker placed on the forehead. It's a subtle yet impactful accessory that adds an authentic touch to your overall appearance.
Comfortable Dancing Shoes: Given the hours of dancing during Navratri, it's crucial to select comfortable footwear. Opt for flats, sandals, or even dance shoes, ensuring that they match the colour scheme and style of your outfit. Steer clear of high heels, as they may compromise your ability to dance comfortably and safely.
Hairstyle: Traditional Indian outfits are beautifully complemented by elegant hairstyles. Consider braided styles or chic updos to create a sophisticated look. You can further enhance your hairstyle with fresh flowers or other hair accessories for a festive touch.
Makeup: Traditional makeup with bold eyes, bright lips, and a hint of shimmer is perfect for the occasion. Go for smoky eyes, winged eyeliner, and a deep lip colour to make a statement. A touch of shimmer or highlighter adds a radiant glow to your look.
Creative and Stylish Navratri Outfit Ideas
Colour Blocking: Make a bold statement with your Navratri outfit by combining two or three contrasting colours. Consider pairings like red and yellow or green and blue for an eye-catching and vibrant look.
Fusion Looks: Experiment with fusion fashion by blending traditional Indian clothing with modern elements. For instance, you could wear a lehenga with a denim jacket or pair a saree with a trendy crop top. This fusion approach allows you to showcase your unique style.
Embroidery: Intricate embroidery work never goes out of style during Navratri. Look for outfits with zardosi or gota patti embroidery, as these details add a luxurious touch to your attire. The shimmer and intricate patterns make your outfit stand out in the crowd.
Prints: Printed clothing offers another avenue to infuse personality into your Navratri look. Opt for pieces with bold and colourful prints, such as floral, geometric patterns, or even animal prints. These patterns add vibrancy and energy to your ensemble.
Additional Tips for Choosing the Perfect Navratri Outfit
Navratri falls in the fall season, so it's essential to select an outfit that is weather-appropriate. If you plan to attend outdoor events, you may want to choose a slightly warmer outfit to stay comfortable during the cooler evenings. For indoor events, a lighter outfit can keep you at ease while dancing.
Remember that Navratri is a religious festival, and it's crucial to choose an outfit that shows respect for the cultural and religious significance of the event. Avoid overly revealing or very short clothing to maintain the sanctity of the occasion.
In conclusion, no matter which outfit you choose, the key is to feel confident and comfortable in it. After all, Navratri is a time for celebration, joy, and self-expression. Embrace the festivities, immerse yourself in the music and dance, and radiate style and grace in your chosen Navratri attire.
By following these outfit ideas and styling tips, you can confidently slay the Garba nights and celebrate the spirit of Navratri with elegance and enthusiasm. Happy Navratri!